en
en
About Horn Distribution S.A.
Since you're here, you probably care about the quality with which you play your favorite music or watch movies. It's just like us. We share a passion for excellent sound, picture, and the equipment that reproduces them, which we are pleased to offer... But let's start from the beginning...
We have come a long way since the moment when, in 1991, from a personal passion for excellent sound and the first sales activities, Horn became one of the largest and fastest-growing private multichannel distribution companies in the audio-video industry in Poland.
What we are best at
Our specialty is the distribution of modern audio-video devices and accessories for home use and car installation, but also other products for the modern lifestyle from the category of Smart Home.
In our offer, you will find products of the most recognized and respected brands in the world. Currently, Horn Distribution S.A. is an exclusive distributor of over 40 of them. The full presentation of our product portfolio can be found here.
We are Europeans from Poland
Horn Distribution S.A. is the core of a group of related companies actively operating in Poland and a total of 17 European markets
In Poland, the group also includes the distribution company FNCE S.A. with a related business scope and Audio Video Design Sp. z o.o., the operator of two audio-video retail store chains, Denon Store and Audio-Forum.
Teams of associates in sister companies of the Horn Group develop our distribution and retail operations in Hungary, Lithuania, the Czech Republic, Switzerland, Germany, Romania, Finland and the Netherlands. Our sales teams can also be found working in Latvia, Estonia, Slovakia, Bulgaria, and the rest of the Benelux.
In 2022, Audio-Forum Italia, in Italy, Simex in Finland and Latham Audio in the Netherlands joined the group of affiliated companies. In 2023, expansion is planned in the UK.
We are a big family
Behind our successes is a close-knit team of people who are passionate and committed to helping music, film, and technology lovers realize their dreams and needs. We make it easy to choose the right equipment, we educate and care about the safety of purchases, and if necessary, we offer any help with additional services and maintenance. We have over 100 people in Poland and almost as many in our foreign companies.
We are specialists in various fields, speak many languages, and represent different cultures. We are efficiently organized into numerous departments from logistics and warehouse through service, marketing, product management, and sales department to accounting and administration. We are united by one thing - passion for working for the benefit of people passionate about good sound.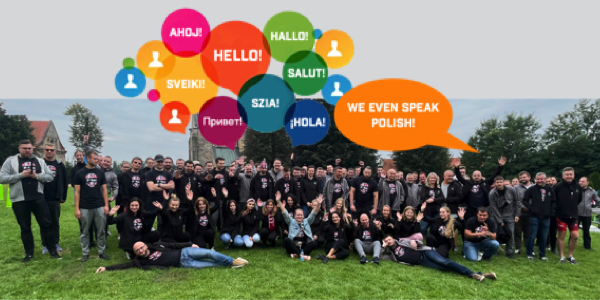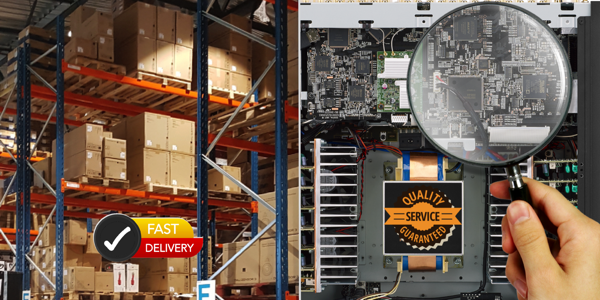 This is what we like to brag about
Since 1998, we have owned our buildings: an office building with warehouse and service, and since 2017, a new headquarters with a larger office building connected to a second modern warehouse.
We are proud to have our own extensive and well-equipped service providing warranty and post-warranty services for products of the vast majority of represented brands. Thanks to this we can offer our customers the possibility of extending the warranty free of charge up to 5, and in the case of some products even 10 years. Do you want to know more? Click
In Horn Distribution we make use of modern and tailored information technologies and support the efficiency of internal procedures at every stage of our work. Execution of orders and goods deliveries to our trade partners and customers is facilitated by flexible online communication platforms and efficient external partners.
We have been writing our history over 30 years
Horn Distribution started in 1991 when the founder's passion began to transform from a personal hobby into a modern company. The company grew rapidly in the nineties, at a time when entrepreneurship was booming in Poland. Thanks to the trust of our customers and foreign partners we started our distribution mission from a few brands such as Alpine, Denon, or Mark Levinson - they set the bar high and allowed us to grow to the current level.
Currently, we have a sizable and specially selected product portfolio in distribution, knowledge of the markets, our own well-organized facilities and the collective experience of our teams to surely develop our operations for years to come.
Key facts from history
1991 - Horn Distribution S.A begins operations
1994 - first own retail store
1999 - first own premises with warehouse and service
2000 - the beginning of dynamic development of wholesale
2002 - first own retail store under the banner of Centrum HiFi
2008 - Horn Distribution CH AG begins operations in Switzerland
2008 - the first Denon Showroom in Europe
2009 - Horn Distribution HU Kft. begins operations in Hungary
2013 - Denon Márkabolt store starts in Budapest, Hungary
2015 - FNCE S.A begins operations in Poland
2015 - Horn Distribution (LT) UAB begins operations in Lithuania, also covering Latvia, Estonia
2016 - Denon Salonai in Vilnius – our second foreign store
2016 - Horn Distribution CZ s.r.o. begins operations in the Czech Republic, also covering Slovakia
2016 - The network of 12 Denon Stores is supplemented by a new outlet in Prague, Czech Republic
2017 - Audio Forum store opening in Berlin, Germany
2018 - Launch of the second own warehouse and relocation to new premises at 26 Kurantow in Warsaw
2019 - Audio Forum retail network development, 3 new stores in Poland opened
2020 - Horn Distribution RO SRL begins operations in Romania
2021 - Audio Forum in the largest shopping mall in the Netherlands
2021 - We celebrate Horn's 30th Anniversary throughout the year
2021 - Concept brand stores: 2 new Bang&Olufsen Stores (B1) in the Netherlands, and in Warsaw
2021 - Audio Forum store and new office in Bucharest, Romania
2021 - Audio Forum store and new office in Vilnius, Lithuania
2021 - Focal Naim Deutschland GmbH, Rosengarten, Germany (aquisition)
2021 - Audio Forum s.r.l. (IT), new distribution headquarters in Italy
2021 - Audio Forum store and new office in Budapest, Hungary
2021 - New warehouse is being built on premises next door…
2022 - Simex OY, new distribution in Finland (acquisition)
2022 - Latham Audio B.V., new distribution in The Netherlands (acquisition)
2023 - Horn Distribution (UK) and more to come this year…
Horn Distribution S.A. team.
"Experts in distribution since 1991."